Decatur Metro | July 25, 2015 | 9:53 am
UPDATE: The city has decided to close Slide the City at 1p today.  See our latest post for more details.
The City of Decatur has stated on Facebook that Slide in the City is definitely on for this afternoon, despite DeKalb County's recent water pressure struggles.
Last night, the County warned that water pressure would drop again around midnight, as they tried again to repair the break at Henderson Mill and Evans Road. But just minutes ago, the County reported via Twitter that the latest patch to the break did not hold and provided this pic…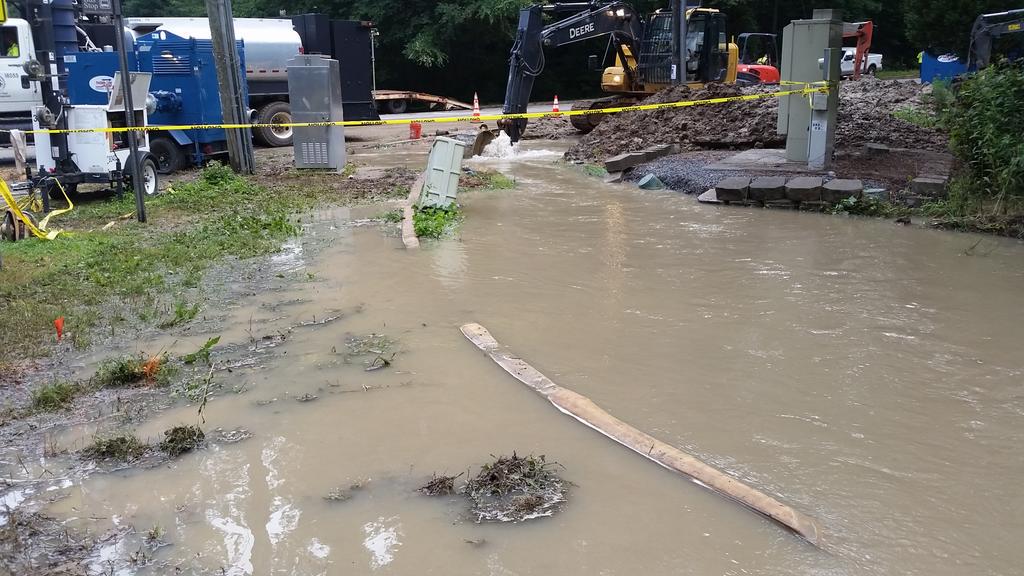 The water main fix did not hold. While re-pressurizing water lines, the patch failed. Crews still on scene. pic.twitter.com/VLnMbU3pyz

— DeKalb County, GA (@ItsInDeKalb) July 25, 2015