The Great Whiskey Debate Fundraiser – Tuesday Oct 8th
Decatur Metro | October 1, 2013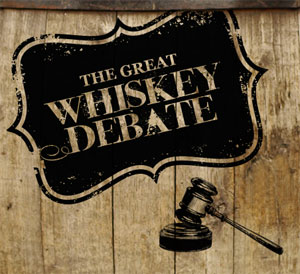 Denise points us to this announcement of this cool-sounding event.  Get your tickets HERE.
5 Restaurants. 5 Cocktails. 1 Winner. Benefiting Project S.M.I.L.E. and the DeKalb Bar Foundation

The first-annual Great Whiskey Debate will be held Tuesday, October 8, 2013 from 6-9p at The Old Courthouse on the Decatur Square.

Mixologists from five great local restaurants will be participating:

Paul Calvert of Paper Plane
Jordan Smelt of Cakes and Ale Restaurant
Shanna Mayo and Kathryn DiMenichi of LEONs Full Service
Julian Goglia of The Pinewood
Stuart White of Miller Union

Each mixologist will prepare a signature cocktail featuring a different whiskey from Georgia Crown Distributing Company, including Michter's Original Sour Mash Whiskey, George Dickel Rye Whisky and Bulleit Rye American Whiskey. There will also be a whiskey tasting by Kevin Mulcahy, Master of Whiskey featuring Bulleit Bourbon and George Dickel Tennessee Whiskey, as well as a wine tasting bySherlock's Wine Merchants Decatur.

Proceeds will go to support Project S.M.I.L.E., a non-profit organization that empowers young high-school women and educates them on all the aspects of the legal community.