Wuxtry Named Top 25 Record Store in Country by Rolling Stone
Decatur Metro | September 27, 2010 | 1:42 pm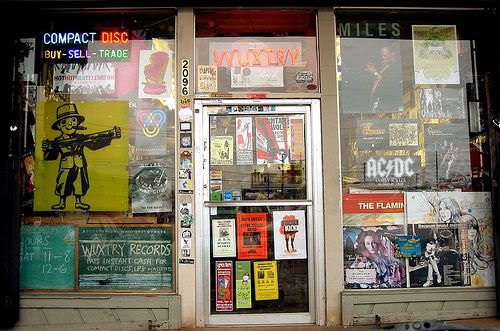 Wow.  A big shout out for just-north-of-Decatur's (JNOD!) Wuxtry Records!  From Rolling Stone's "The Best Record Stores in the USA: The top 25 spots for unique vinyl and CDs, from San Francisco to Boston"…
Wuxtry Records

Decatur, GA – Athens, GA

Famous as much for its former employees — Peter Buck of R.E.M. and Danger Mouse have both manned the counters of the Athens shop — Wuxtry is a Georgia stalwart that continues to win new fans that don't even care about its history. (Well, maybe a little.) Nevertheless, the store's deep commitment to rock new and old — listening to and debating it alike — has sparked a deep bond with the place shared by regulars and visitors alike. As a bonus, the Athens location features a terrific comics shop upstairs.
Photo courtesy of Wuxtry's MySpace page
Thanks to Scott Drake for the link!